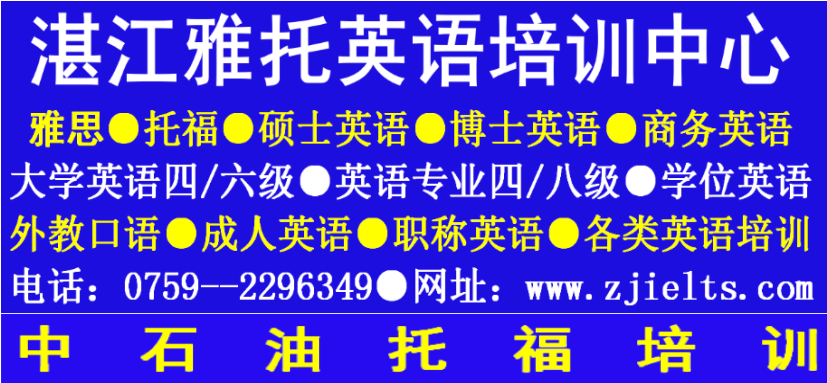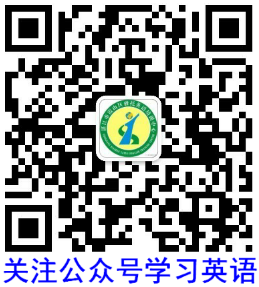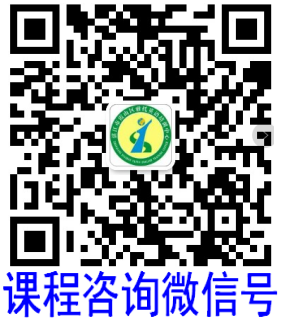 第十一课 写作/学科
Part1写作
Do you love writing? 你喜欢写作吗?
Honestly speaking, writing is the very last thing I want to do: The only class I use to skip in my primary school was writing. And I can always successfully doze off when I am in writing lecture. 坦白地说,写作是我最不喜欢的事情。从小学开始,我唯一逃的课程就是写作。并且在写作课本上我总是打瞌睡。
Which way do you prefer, writing in English or Chinese? 你更喜欢用英文还是中文写作呢?
Well, I prefer to write in English. I think it is a good way to practice my writing, You know, I am going abroad pretty soon. So the more I practice writing in English, the better my writing skill will become. Maybe sometimes I have no idea how to express my idea in a real English way. 嗯,我更喜欢用英文写作。我认为用英文写作是一种锻炼我写作的好方法。你知道,我很快就要出国了。因此,英文写作练习得越多,英文写作技能就会越好。或许,有时我不知道如何用英文把我真正的意思表达出来。
What's the difficulty about writing in Chinese? 用中文写作的困难是什么呢?
Although I am a Chinese, there are still some difficulties when it comes to writing in Chinese. For example, how to express ideas in a beautiful way. Anyway , writing is much more difficult than speaking. So that is why there are only very, very few people who can really write well: 虽然我是中国人,但在中文写作中仍有一些困难,比如,如何用一种好的方式表达观点。不管怎样,写作业要比口语更难些。这就是为什么只有很少数的人能真正写出好文章。
What's the difficult about writing in English? 你用英文写作的困难是什么呢?
The biggest obstacle is the English speakers think pretty differently to Chinese, which means sometimes I have ideas what I am going to write, but I have no clue on how to get my idea expressed in English. You know, sometimes it looks cool and sounds all right, but it just isn't English : Real English speakers don't say it: It is nothing more than a kind of Chinese English. 最大的障碍就是中国人的思维方式与英国人非常不同。也就说,有时我想写些观点。但是不知道用英文应该如何表达。你知道,有时听起来很时尚还不错,但是,那并不是英文。真正的英国人并不那么说。那只不过是中国式英语。
Part2学科
Describe your favorite school subject.
You should say:
what it is
who taught it
how it is taught
and explain why you like it.
My favorite school subject is Chinese. I learned reading and writing before I entered the primary school. I was interested in literature when I was a child. I liked the stories in the Chinese textbooks. I still remember one Chinese class which impressed me deeply. At that time I was a primary school pupil in grads 3. We learned a text Little Orange Lamp. Our teacher asked us to make orange lamps ourselves, and changed her class to eight o'clock in the evening. The next day we went to school, taking our little orange lamps. Our teacher led us to the bank of the river. We all lighted our lamps, and the yellow lights shone to the surface of the river. We patrolled along the bank, and the yellow light also trooped upon the surface of the water. Then we crossed a little bridge, and we were all intoxicated with the smell of fresh grass. Then, our teacher told us the content of the story. We were all absorbed by her voice and story. The next day, all my classmates handed in their compositions. The class was so intriguing that it will remain in my memory forever.
我最喜欢的科目是语文。在我进小学前就开始学习阅读和写作了。当我还是个孩子的时候我就对文学感兴趣。我喜欢语文课本里的故事。
我至今仍记得给我留下最深刻印象的一堂语文课。那时我上小学3年级。我们学了一课,课文的名字叫:"小桔灯"。老师让我们自己做小桔灯,而且把可改到了晚上8点。第二天我们带着小桔灯到了学校。老师带我们到了河边。我们都点亮了自己的小桔灯,桔黄的灯光照亮了河面。我们沿着河排成一列,小桔灯也成群结对地浮在水面上。我们穿过一座小桥,每个人都被新鲜的青草味所陶醉。接着,老师给我讲述课文的意境。我们都被她的嗓音和故事深深吸引。第三天,全班都写了作文。这一次我们都得了高分。这堂课很吸引人,将永远留在我的记忆里。
Part3相关教育拓展话题
1. What do you think are the shortcomings of primary education in China? 你认为中国小学教育的弊端在哪里?
I think the biggest problem is that our education is exam oriented. We take exams too seriously. All the subjects and contents taught are related to the exams. The study becomes pressure not pleasure to students. And sometimes we have too big classes in primary schools. The students can't get individual attention. 我认为最大的问题是我们的教育是应试教育。我们过于看重考试。所有教受的科目和内容都和考试有关。学习对于学生来说不是件愉快的事反而成了负担。而且有时小学里班级过大,学生都不能集中注意力。
2. Which one do you prefer: the school with single-sexed students or the one with both? 单一制性别的学校或混合制性别的学校,你更喜欢哪一种?
I have never been to a single-sexed school. I prefer a school with both girls and boys. I think when one is growing up, it is important to learn to deal with the opposite sex. If you are in a single-sexed school, you will lose this opportunity. And think one is prone to some psychological problems if living in an environment where there is only the same sex. 我从未进入到单一制性别的学校学习过。我更喜欢混合制学校。我想在一个人的成长过程中,学习怎样更异性相处非常重要。如果在一个单一性别的学校,就会失去了这样的机会。而且我认为在只有同一性别的环境中生活更容易患上心理疾病。
3. Do you think it's good for children to learn musical instruments? 你觉得让孩子学习乐器是否有益?
It depends. It is good to learn some musical instruments if the children have an interest and a gift. It helps to develop the intelligence and cultivate the art feeling. But Parents shouldn't force their children to learn. 那取决于孩子自身。如果孩子有很大兴趣和天分,学习乐器对他们来说是有好处的。它能够促进智力发育、培养对艺术的感觉。但是父母不应该强迫孩子去学。
4. What's the most important quality of a good teacher? 作为一个好老师,子重要 的素质是什么?
I think a good teacher should understand the psychology of students. It doesn't matter how much knowledge the teacher has. But he or she should be good at teaching students how to learn. And a good teacher should be honest and sincere. 我认为一个好的老师需要懂得学生的心理。一个老师知识少并不要紧,但他必须擅长教会学生怎样去学习。一个好老师应该诚实并且真诚。
5. Why do some people choose being a teacher as their career? 为什么一些人选择老师作为他们的职业?
I think being a teacher is a noble and respectable career in China. The status of teaches is increasing. Teachers' incomes are much higher than before. I think these advantages promote more people to choose this career. 我认为老师是一个高尚受尊敬的职业。老师们的地位在不断提高。老师的收入比过去提高很多。我想这些有利条件促使很多人选择老师这个职业。
6. What kinds of schools are there in China? 在中国学校的种类有哪些?
The schools are mostly state-owned in China. They are public schools funded by the state. There are some private schools now, including primary schools and colleges. They are more expensive. There are fewer students in these schools. 在中国大部分学校是公立的。它们都是由国家投入资金。选择也出现了一些私立小学和民办大学,费用比较昂贵。只有一部分学生进这类学校。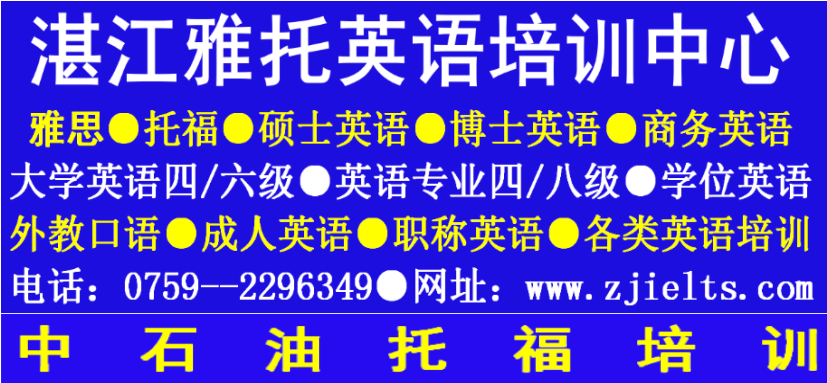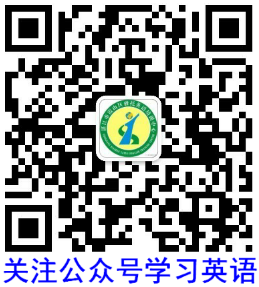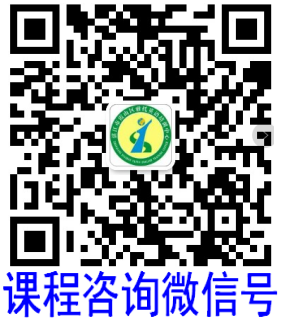 ​​​​​​​