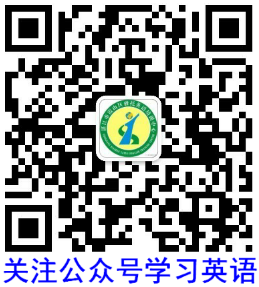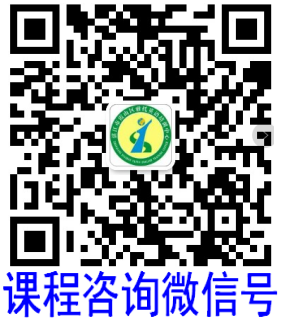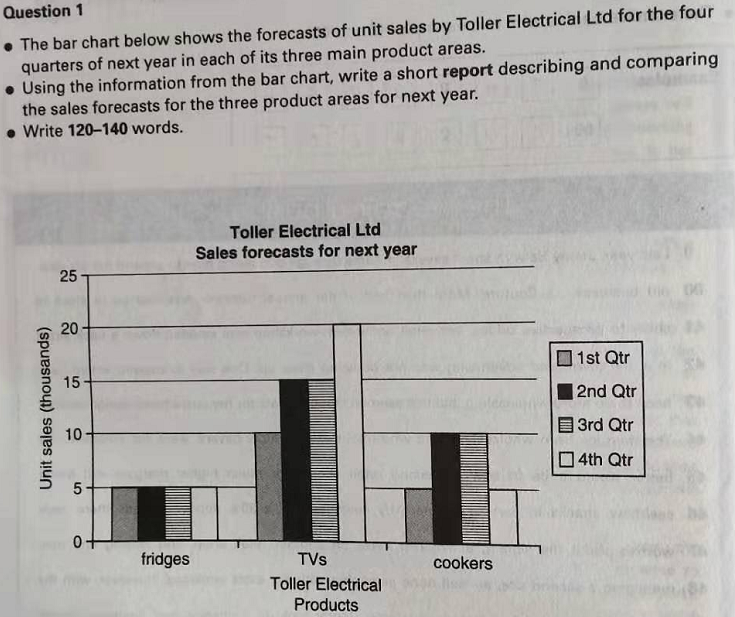 Report on...【标题】
Report on Toller Electrical Ltd sales forcasts for next year
首段:The aim of this repoort is to compare...【总体介绍--改写题目】
The aim of this repoort is to compare the forecasts of the unit sales by Toller Electrical Ltd for the four quarters next year,which is each of its three main product areas.
中间段:图表的内容【必须有数据出现】
Fridges:
The fridges whose unit sales are the same will all be 5000 among the four quarters next year.
TVs:
The smallest unit sales will be the first quarter with 10000,while the largest will be the fourth quartaer with 20000 next year. Moreover,the second quarter is similar to the third quarter,which will emerge the figure with 15000.
Cookers:
The unit sales of the second quarter and the third quarter that will be the same figure with 10000 will be twice more than those of the first quarter and the fourth quarter with 5000 next year.
结尾段:总结概括【不能出现数据】--写出最明显或最突出的地方
It is concluded that+从句...【总而言之,......】
It is concluded that the most unit sales will contribute to TVs of the fourth quarter in Toller Electrical Ltd next year.