雅思口语词句学习之Shopping Places 购物场所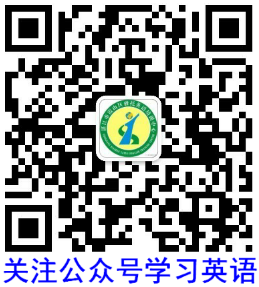 Shopping Places
购物场所

Tell about a shopping place you like best.
You should mention:
where it is,
how often you go there,
and why you like going there.

INSTRUCTIONS
Please read the topic carefully. You will be asked to talk about it for 1 to 2 minutes. You have one minute to think about what you are going to say. You can make some notes to help you if you wish.

What does it sell?
它出售什么商品呢?
Are the things expensive there?
那里的东西贵吗?
Are there other kinds of shops near the place?
它附近还有其他商店吗?
What kind of things do you like to go shopping for?
你经常去买些什么呢?
Do you like going there with other people?If so ,whom do you usually go with?
你喜欢跟别人一起去那儿吗?如果是,通常跟谁一起去呢?
Are you satisfied with the service there?
你对哪里的服务满意吗?
Are you good at bargaining?
你擅长讨价还加吗?
Do you often go to large malls to buy things?
你经常去大商店买东西吗?
Comparing with small shops, what are the advantages of large department stores and supermarket chains?
与小商店相比,大型百货公司与超市连锁店的优势有哪些?
What should shopkeepers do to improve their ability to compete with others?
店主们应该如何提高自己的竞争力呢?
I like to go shopping in a mall of the downtown area. It is called City Square Mall. Located in the center part of the town near the city museum, City Square Mall is famous for its variety of commodities and cheap prices.
我喜欢在······购物,它叫······,位于······,靠近······,以其······而著称。
There are many street shops and specialty stores with lost of very fashionable clothes and accessories.
那儿有很多······,里面出售各种······。
Plus, there are always sales going on and you can bargain over items you want to buy.
另外,那儿常常会有·····,并且你可以······。
I buy most things in the mall, because everything there seems not expensive and the payment is always quickly handled.
我大多数的东西都在······买,因为······,而且······。
I'm a compulsive shopaholic that I have to shop at least twice a week. However, due to my recent tight budget, I'll have to try to reduce it to only once a week.
我是个······,我必须要······。但是由于最近······,我不得不······。
My friends and I like to "dig"for goodies in small street shops, which often spread out throughout the town.
我和朋友们喜欢······,这常常要······。
I enjoy shopping at supermarkets. I love to see those beautiful things from shelf to shelf which I do not badly need. And supermarkets are convenient because you can get everything you want there.
我喜欢在······购物,我喜欢······,它很······,因为······。
Because of the guarantee of the quality of the goods, I prefer shopping in some monopolistic shop where the goods are more expensive.
因为······的缘故,我比较喜欢在······购物。
Small shops offer a more personal service and special items which large ones don't provide .
小商店提供······,而大型商店却不提供。
Small shops are very near to people's homes,so people are happy to pay a slightly higher price instead of travelling a long distance.
小商店······,所以人们宁愿······,也不愿意······。