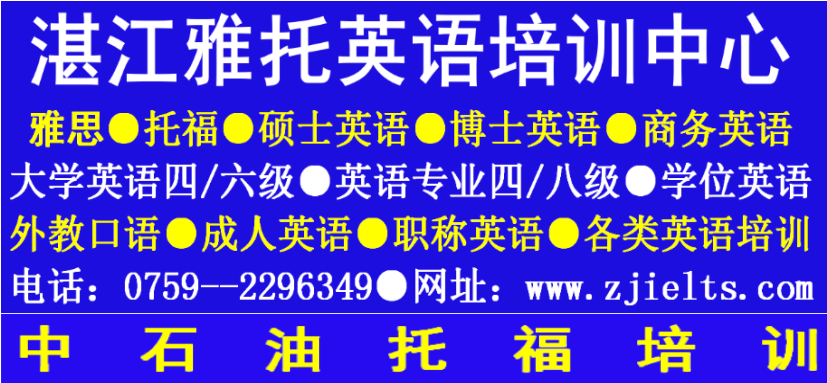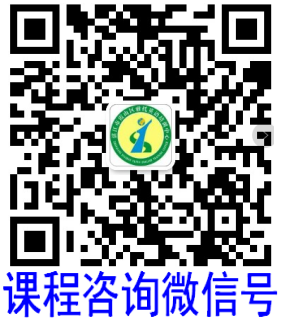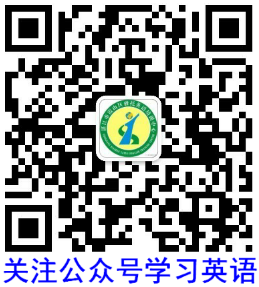 第八课 公园/花园/交通
Part1公园/花园
Do you love going to park or gardens? Why? 你喜欢去公园或者花园吗?为什么?
Sure,I think running in the morning or taking a walk after dinner at park can really relax me. I most love the time when I am taking a walk at sunset, enjoying the beautiful burnt orange sky while listening to the lovely birds singing happily in trees. 当然:我觉得在早上跑步或者晚饭后在公园散步能够使我真正放松。我最喜欢的是在日落的时候散步,享受美妙的燃烧成橙色的天空,同时听着可爱的鸟儿在树梢快乐地唱歌。
2、How often do you usually go there? 你一般多久去一次?
Well, generally speaking, I go there almost every other day. But it really depends on the weather. Say, I will have no choice but staying at home if the weather turns out to be awful. 一般来说,我几乎两天去一次。但这要看情况,主要是看天气。比方说,当天气变糟的时候,除了待在家里我也别无选择了。
3. What do you do there? 你在那干什么呢?
Most of the time, I just take a walk there, breathing the freshest air, enjoying the most beautiful flowers, listening to the loveliest sound from the cute birds. You know, I most love the park in deep autumn. Because all the leaves will be coated with all kinds of amazing colors like crimson,wine red, scarlet, reddish yellow, glowing yellow… It's just like a fairy land. 多数时候,只是去那里散步,呼吸新鲜的空气,欣赏最漂亮的花儿,听听可爱的鸟儿动人的歌声。你知道,我最喜欢深秋时节的公园。因为所有的叶子都会被深红、酒红、鲜红、淡红的发黄或者是热情洋溢的黄色…就写个童话世界一样。
Part2交通
Describe a transportation that is important to you.
You should say:
what it is
how often you use it
its advantages and disadvantages
and explain why you like it.
My favorite transport is bicycle, a common means of transportation in China. Like most of my friends, I ride bicycle to school almost every day. I think bicycles have three advantages. First, a bicycle is not expensive to own. We do not have to worry about the gas price soaring up, nor do we need to care about the high cost of the maintenance. What's more, riding a bicycle is good for your health. Nowadays, due to the fast pace of life, we seldom have the chance to do exercises. Thus, riding a bicycle offers us the opportunity to exercise our bodies and in this way it will do good to our health. Third, riding a bicycle is comparatively safer in the street than riding other means of transportation. Accidents caused by bicycle seldom occur on the road. However, bicycle, are not without its limitations. The speed of bicycle is limited. In addition, bicycle are of little use when we want travel a long journey, because it's rather energy consuming to cover a long distance by riding a bicycle. Despite its defects, I like riding bicycle, as a student, I can afford one. Besides, riding a bicycle gives me a sense of safety on the road. I really enjoy riding the bicycle.
我最喜欢的交通工具是自行车----中国最普及的交通工具。像我的大多数朋友那样,我几乎每天骑车上学。我认为自行车有3点益处:首先,拥有自行车并不贵。我们不需要担心飙升的油价也不用担心高额的保养费。此外,骑自行车有益于身体健康。当今社会,由于快节奏的生活方式,我们很少有机会锻炼身体。因此,骑自行车给我锻炼身体提供了很好的机会,这种方式有益我们的身体健康。第三,在街上骑自行车比其他交通工具更安全。很少道路交通事故是由自行车导致的。然而,自行车也有其限制。首先自行车车速有限,此外,我们长距离旅行时,自行车就没什么作用了,因为骑自行车行驶长距离真是太消耗体力了。撇开它的缺点不谈,我喜欢骑自行车,因为作为一名学生我能买得起自行车。此外,在路上骑自行车给我一种安全感。我真的很喜欢骑自行车。
Part3相关交通拓展话题
1. What do you think of the transportation system in your hometown? 你家乡的交通系统怎么样?
Generally the transportation in Beijing is good. There are enough public transport lines and it is convenient to take buses or the subway. But there are also problems. Beijing now is notorious for traffic jams. I think it is not only because the number of private automobiles are increasing, but also the roads are not well planned. And the management is poor. I hope the situation will be improved after 2008. 总的来说,北京的交通还是不错的,有很多的交通路线,这样乘坐公交和地铁就很容易,但是也存在问题,北京的交通拥挤问题一直不是很乐观,我觉得这不仅是私人机动车的增多所造成的而且也是没有很好的规划道路所造成的,我希望在20008年后这样的状况会改善。
2. Can you imagine what transportation will be like in the future? 未来的交通会怎样?
I think it will be fueled by different energy sources because we not have enough petrol in the future. So I think when new energy sources come out, we'll see differently designed transportation. I also guess that some transportation will begin to the more often. Maybe our cars will be flying and there will be flying bicycles too. 我觉得会使用更多能源做燃料,因为到那时我们可能没有足够的石油,所以我认为新的能源的出现会造就出更多不同的交通工具,我想一些交通工具会开始更多使用空气,我们的汽车可能会飞,会飞的自行车也可能会出现哦。
3. How many kinds of transportation are there in China? And what should the government do to promote public transportation? 中国有多少中运输工具?政府应当如何来促进公共交通?
Well, there are lots of kinds of transportation in China such as automobiles, trains, steamships and airplanes, among which the most convenient one is the bicycle. As you know, China is a country with a large population, so the government, I think, should increase investment in public transportation, construct more highways and facilitate people's travel. 嗯,中国有很多种运输工具比如汽车、火车、轮船和飞机,这之中最方便的是自行车。正如你所知道的,中国是一个口大国,因此我认为政府应当增加对公共交通的投资,建设更多公路以使人们旅行更容易。
4. Would you please compare transportation problems in modern times with those in past? 你能比较一下现在和过去的交通的问题吗?
In the past there were fewer buses, and the road conditions were poor, so it was hard for people to travel. And nowadays, the rate of road constructing has fallen behind. 过去公共汽车很少,而且道路状况糟糕,因此人们的旅行比较艰难。而现在,尽管公路建设速度落后。
5. How can the speed of cars be slowed down on highways? 如何使汽车在公路减速?
The most effective way to slow down car speed, in my opinion, is to issue a decree that a certain amount of fine should be paid when a driver is speeding. I know that in both Europe and America, drivers pay lost of attention to their driving speed so as not to get a ticket. Besides, the driving who breaks the law three times or more should have his driving license revoked and take some courses on driving. 最有效的方法是降低车辆的速度,在我看来,颁布一项法令,汽车超速应被罚一定的金额。我知道在欧洲和美国,司机很注意他们的驾驶速度以防拿到罚单。此外,违法3次或更多的司机应当吊销驾照并且接受一些驾驶课程。
6. Generally speaking, what kinds of people tend to buy cars? 一般来说,哪种人倾向于买车?
It is well-known that all kinds of people tend to buy cars, most of whom are businessmen, sports stars, celebrities and high-salaried clerks. It is quite understandable since their high incomes enable them to do so. And we know that sometimes the brand of his car can show a businessman's social status, which is needed on some occasions in order to obtain contact. However, celebrities buy cars to satisfy not only their travel need but also their hobbies, so some of them may own more than one car. Of course, everything is changing. We can see more and more ordinary people are buying cars or planning to buy cars. The reason why more and more common people tend to own cars is that they want to live a more comfortable life, I think. 众所周知倾向于买车的人中,大多数是商人、体育明星、名人以及高新的职员。这很容易理解因为他们的高收入使其可以这么做。而且我们知道有时车的品牌可以显示一个商人的社会地位,这在某些场合适需要的,为了获得某些门路。然而,名人们买车不仅为了满足旅行的需要还有他们的爱好,因此他们中某些人拥有不止一辆车。当然,一切都在变化。我们可以看到越来越多的普通人早买车或计划着买车。我认为越来越多的普通人倾向于买属于自己的车,是因为他们想要生活过得更舒适。
7. What are the advantages and disadvantages of cars? 汽车的优势和劣势是什么?
On the hand, cars are very convenient. People can drive their cars to go anywhere at anytime, which is impossible if they take buses because buses have their fixed traveling routes and fixed time of departure and arrival. Besides, in terms of speed and comfort, cars are incomparable for short trips. Finally, in case of emergency, you can get in your car immediately and drive to your destination without waiting for buses or taxis, which can save your time and sometimes even your life. On the other hand, cars also have their own disadvantages, of which pollution should deserve our consideration. As it is known, the exhaust gases emitted by cars can seriously contaminate the air and even cause people to die if inhale too much. Moreover, with the number of cars increasing rapidly, the problem of traffic jams is becoming more and more serious. They slow down the speed at which people arrive at their destination. Finally, cars also bring us troubles. For example, we frequently see people anxiously driving their cars looking in vain for a parking space. 一方面,汽车很方便。人们可以随时开车去任何地方,如果坐公交车就不可能了,因为公交车有固定的运行路线以及固定的出发和到达时间。此外,在速度和舒适方面,如果发生在短途旅行中是无可匹敌的。而最后,如果发生紧急情况,你可以立即上车然后开往目的地不用等待公交车或出租车,这里能节省你的时间有时甚至是生命。另一方面,汽车也同样有自己的优势,汽车导致的污染应在我们的考虑之中。众所周知,汽车排放的废气可以严重地污染空气如果吸入过多的废气甚至致人死亡。并且,随着汽车数量的快速增加,交通堵塞的问题变得越来越严重,降低了人们到达目的地的速度。最后,汽车也带给我们麻烦。例如,我们屡次看到人们开着车焦急徒劳地寻找车位。
8. In your opinion, do cars need any technical innovation today? In what aspects? 在你看来,今天的汽车需要要什么技术创新吗?在哪些方面?
Of course they do. They should be improved in the following aspects. To begin with, technical innovation should be adopted in order that cars can emit less exhaust gases, and our environment will be become cleaner. What's more, cars should be improved to consume less oil. It is well known that oil belongs to the category of resources which can't be regenerated, and that the course of some wars is oil, so if energy-saving cars can be produced on a large scale, the world will become peaceful. Besides, the safety of cars is always people's priority. In today's world, human beings are the most productive forces, so great importance should be attached to the lives of people, which explains the importance of safety performance of cars. 当然需要。它们应在以下几方面被改进。首先,应采取技术创新使汽车减少排放废气,我们的环境会变得更清洁。而且,汽车应被改进为消费低油耗。众所周知,石油属于不可再生类的资源,而且一些战争的进程就是石油,因此如果节能型的汽车可以大规模生产,世界将变得更和平。此外,汽车的安全性总是人们优先考虑的事件。今天的世界,人类是第一生产力,所以人的生命得到极大的重视,这说明了汽车安全性能的重要性。
9. Looking into the future, what kinds of new transportation methods will scientists develop? 展望未来,科学家们会开发哪种新的交通方式?
It's hard to tell. But scientists should have the ability to develop any kinds of transportation means imaginable. As far as I'm concerned, I hope there will be such means of transportation as can travel on land, dive into water and fly in the air. I saw this kind of vehicle in the movie series 007. 这很难说。科学家们应该有能力开发任何可以想象到的交通工具。据我所知,我希望会出现这种陆海空三栖的交通工具。我在007系列电影里看到过这样的交通工具。
10. In terms of transportation, what will be the effects that new technology will bring to people and what will be the development tendency in the future? 就交通而言,新技术带给人们什么影响以及未来的发展趋势是什么?
New technology will definitely make people's travel more convenient, rapid and comfortable. In the future there will be a more modernized transportation network with advanced airplanes in the air, magnetic suspension trains and energy-saving electronic automobiles on land, tubes under ground and submarines in water. 新技术肯定会使人们的出行更加便利、快速和舒适。未来会出现一个更加现代化的交通运输网,拥有空中的先进的飞机、陆地上的磁悬浮列车和节能型的电子汽车,地下的地铁以及水下的潜艇。