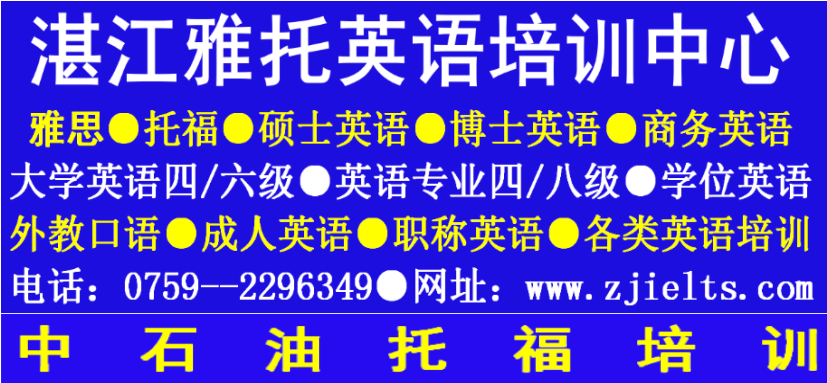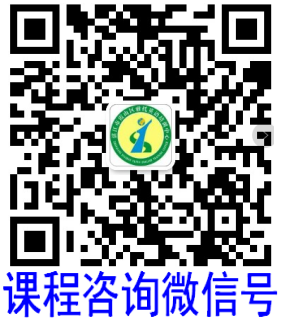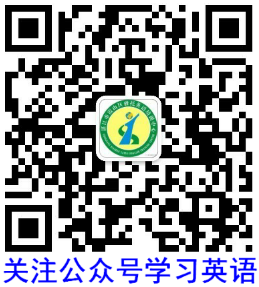 第三课 学习/建筑
Part1学习
1.What's your major? 你的专业是什么?
My major is accounting. 我的专业是财会。
Do you like your major? Who chose this major for you? 你喜欢你是专业么?谁为你选的专业?
I like it very much.It's my decision. 我非常喜欢,这是我自己的选择。
3.What do you like most about your major? 你最喜欢你的专业的什么?
Currently,China needs many human resources in accounting. By learning it, I can contribute to society. 当今,中国很需要财会方面的人才,通过学习这个专业,我可以为社会作贡献。
4.What will you do in the future? 你将来想干什么?
I always have a dream of being a successful businessman since I was a child . I will make efforts to achieve my target. 我从小就一直梦想成为一个成功的商人。我回努力实现我的目标的。
5.Can you tell me how you organize your timetable? 你能告诉我你是怎么安排你的时间表的么?
In the morning, normally I take lectures in the classroom. Then, after the lunch break, I always attend group work for about two hours.After that, I would like to stay at the library to expand my vision.And during the night, I usually go out with my friends to have fun. 上午,我通常在教室里听课,然后,午休后,我经常用两个小时去参加小组活动,之后我喜欢待在图书馆去拓展我的视野。晚上,我经常和朋友一起去玩。
Part2建筑
Describe a building in your hometown.
You should say:
where it is
how often you visit it
what makes it so beautiful
and explain why you want to talk about it.
The building I'd like to talk about is White Cloud Temple. It is located side of Beijing. It is not very far from a subway station. I go there probably two or more times a year. It's Taoist temple, probably the most active Taoist temple in Beijing. I am not a Taoist and go there not just for pray. I really try to take a trip to find some time to relax myself. During the Spring Festival people jam into it because they hold the best carnival during Spring Festival. We call it Miao Hui, which means temple fair. At that time the temple is crowded, but most other times it is quite peaceful, and is a good place to get away form all the people. I like the building mainly because it is simple and it seems to blend in well with its environment. All the temples don't occupy a large area, but they seem very powerful. The doors and windows are finely carved. I am impressed by the balanced style of this temple. The small praying hall is very serene. It has a nice pool and bridge. The Taoist motifs are quite simple but I think they very charming. I love to go there during the winter after a big snowfall because it's at this time that it seems to be most mysterious. I don't like grand and elaborate temples, like the Palace Museum. Although it looks gorgeous and magnificent, it is hard to find peace in your heart there. I worship simplicity and nature. I think the White Cloud Temple stands that for that spirit.
我要讲的是白云寺。它坐落在于北京西边,离地铁很近。一年里我至少去那两次。白云寺是道教的圣地,是北京最活跃的道教圣地。我不是一个道教教徒,也不是仅为了祈祷而去那里的。我确实是想找个时间来放松下自己。春节期间,人们拥入白云寺是因为在那可以狂欢, 我们称之为庙会,也就是所谓的寺庙会。那个时候寺庙里很热闹,而在平时却很平静,是个远离其他人的好去处。我喜欢那里的建筑物主要是因为它简约而且有个很好的周围环境。整个寺庙没占据多大空间但是它看起来威严十足,门窗的雕工也很精湛。我被寺庙的平衡风格所深深吸引。小的祈祷非常宁静,这里有非常漂亮的水池和桥。道教主旨很简单但却吸引人。我喜欢在冬天里在下完大雪后去寺庙,因为那时的寺庙显得很神秘。我不喜欢特空旷精致的寺庙,像颐和园那样的,虽然它看起来很美很壮观,但内心上很难找到一种宁静感。我崇拜简约和自然,我想白云寺就象征了一种精神。
Part3关于建筑拓展话题
1. Do you think it's necessary to protect ancient buildings? 你认为有必要保护老建筑吗?
Yes, I think so. It is said that ancient buildings are history books written on stones. They are the symbol of one country and represent the long history and rich culture of the nation. We can't imagine what Beijing city will be like without the Great Wall and the Forbidden City. Even some humble building have their own value. like the courtyards and Hutong in Beijing. They should be protected because it's these old buildings, not the skyscrapers, that make a city or country have its own features. 是的,据说古代建筑物都是刻在石头上的历史书。它们是一个国家的象征同时也代表着这个国家悠久的历史和丰富的文化。我们很难想象如果北京没有了长城和故宫会使怎么样。甚至是一些低级建筑物都有其价值,像北京的庭院和胡同。就因为它们是古老建筑物不是什么摩天打楼,所以赋予了其所在城市和国家独有的特征,所以我们要保护它们。
2. Do you think the government has done enough to preserve ancient buildings? 政府在保护老建筑方面做得好吗?
Generally speaking, I think the government has made some efforts to preserve ancient buildings. Some special funds were set up to protect old buildings. Strict regulations were made to punish the action of destroying old building. 一般说来,政府在保护古建筑物方面也做出了一定的努力,他们成立一些特殊基金来保护古建筑,严格制定法规来惩罚那些破坏古建筑的行为。
3. What are the differences between the buildings now and the buildings 20 years ago? 现在的建筑和20年前有什么不同?
20 years ago the buildings were single-styled. Almost all the buildings looked the same. They were usually constructed with red bricks and 5 or 6 floors high. Now the skyscrapers with various shapes can be seen every-where. Many buildings are designed very finely. And they are multi-functional. 20 年前的建筑物风格比较单一,所有的看起来几乎都一样,它们通常是用红砖砌成的5、6层高的房子,而现在到处是各式各样的摩天大楼,很多建筑物的设计都很精致,也是多功能的。
4. What problems does pollution bring about to the city? 污染给城市带来什么问题?
The problem of pollution is getting serious recently. The around the city are not as clean as before. The air is full of deposits from vehicles, especially in the city centre. With the development of tourism, it is getting noisier. 最近污染问题变得越来越严重,河水不像以前那般清澈。尤其在市中心,空气中弥漫着机动车排出来的废气。随着旅游业的发展,城市里的噪音污染也越来越严重。
5. What are the differences between living in cities and the countryside? 住在城市和乡村游什么不同?
Some people prefer to live in cities because of the convenient transport and shopping condition. There are more chances in employment. Life is richer. There is more entertainment. But on the other hand, some people complain that the relationship between people is too cold and life is too busy in cities. They prefer to live in the countryside. They can enjoy the peaceful life there. 有些人喜欢住在城市是因为城市便利的交通和购物,同时城市也有更多的就业机会,生活是富裕的,娱乐设施也很多。但另一方面,有人也抱怨过大城市里冷漠的人际关系和生活节奏过快了。他们更喜欢住在乡村里,在那他们可以享受恬静的生活。
6. What influences does the government have on the development of the city? 政府对城市发展有什么影响?
The government plays an important role in the development of a city. The government makes can restrict or promote a city's development. 政府在城市发展中起了很重要的角色,政府采取的措施能限制也能促进城市的发展。